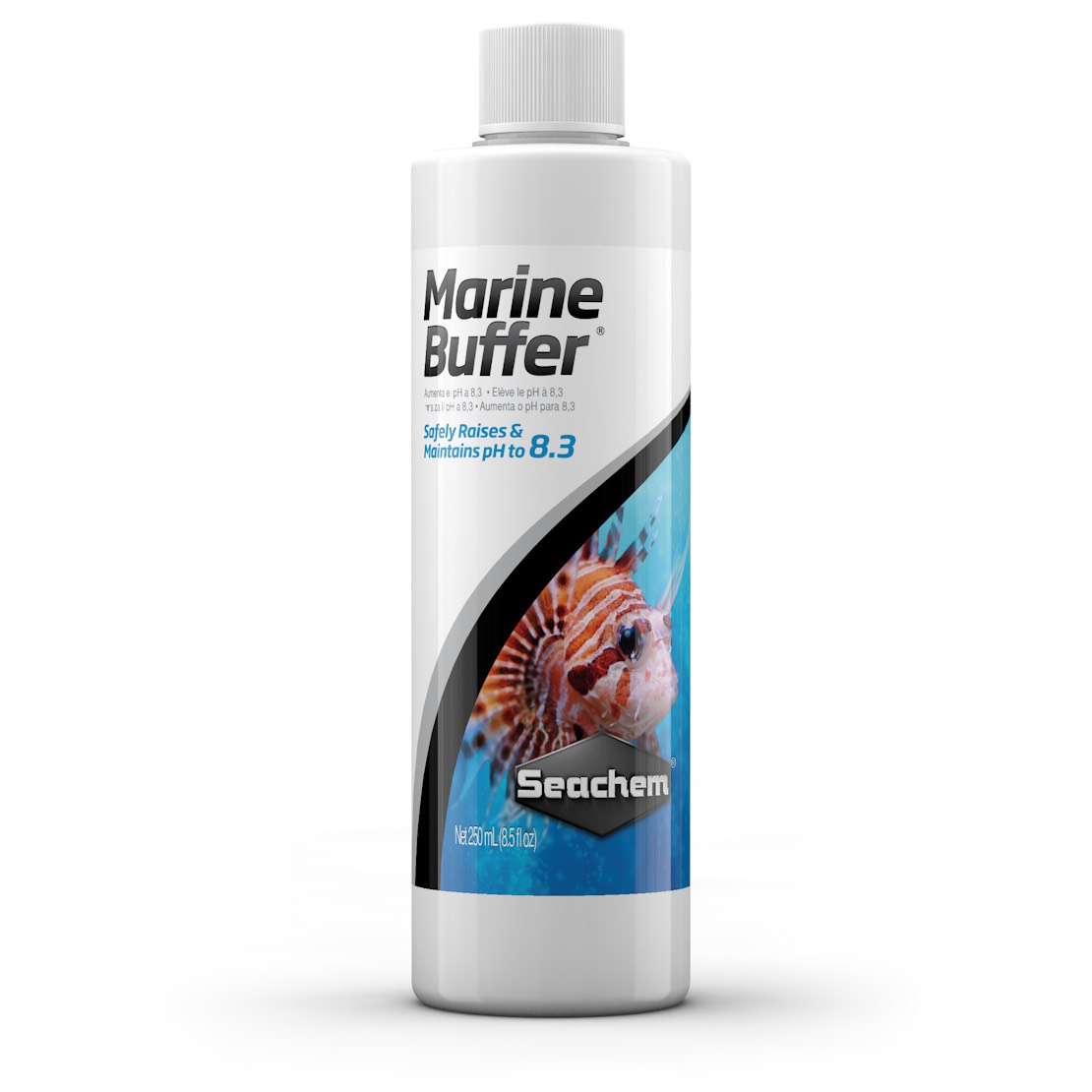 Description
Liquid Marine Buffer® will safely raise marine pH to 8.3 while adjusting alkalinity. It will not raise pH above 8.3 even if inadvertently overdosed. Liquid Marine Buffer® contains a balanced blend of bicarbonate, carbonate and borate salts designed to raise pH and restore disrupted buffer systems to the proper balance. Use Seachem's MultiTest™: Marine pH & Alkalinity to check pH and total alkalinity. Use Marine Trace™ to restore the proper level of trace and feed NutriDiet® Marine Flakes for thriving, healthy saltwater fish.
Liquid Marine Buffer™ shares the same blend as Marine Buffer™ powder; thus, it confers the same benefits. It is a blended buffer that drives and holds your pH at 8.3 because of the blend. The pK of Liquid Marine Buffer™ is actually slightly higher than 8.3 in order to combat the influx of bicarbonate at every water change.
Directions
Use 1 capful (5 mL) for every 20 L (5 US gallons) daily until pH stabilizes at 8.3. This may take from a day to a week depending on original pH, alkalinity and buffer system balance. Thereafter, use as needed to maintain pH.
Sizes
250 mL, 500 mL, 4 L, 20 L
A: Liquid Marine Buffer has a pK of 8.3. PK is a number that represents the pH of a buffer. Reef Buffer has a heavier carbonate influence than Liquid Marine Buffer giving it a higher pK. Because of this, Reef Buffer is more successful at overcoming acids where intense biological activity occurs resulting in heavier acid production like in a typical reef aquarium.
---
Can't find what you're looking for? Ask us a new question.